Larian Studios' BG3 Patch 2 Will Address Multiple Bugs & Improve Performance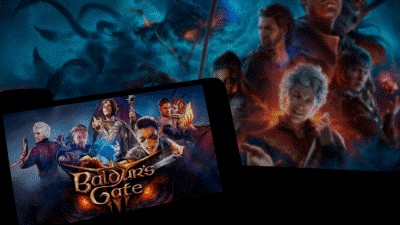 Patches are nothing new in video games nowadays. Gone are the times when we would have a complete game in our hands with no updates to be seen. That doesn't mean that games with patches are bad, though—far from it. In the case of Baldur's Gate 3, its second major patch is releasing soon, and it's a chonky one—featuring a whole host of bug fixes and performance improvements. According to Larian Studios, they aim to expand the game's epilogue with these updates, including fleshing out the character ending for Karlach, which many fans have requested.
Larian Studios Will Fix Minthara's Lines, But It Won't Released In Time for Patch 2
Lately, some bugs have caused some companions to not react as they should. This means that the content wasn't showing up on the screen. Such is the case of Minthara. Adam Smith, the lead writer for Baldur's Gate 3, stated that about 1,500 lines from Minthara weren't showing up.
Director Swen Vincke reassured players that they've isolated the bug and are solving it. Minthara's lines worked in the past, but Vincke revealed during an interview with IGN that "something else" has caused them not to work anymore.
The game is super reactive and there were a couple of bugs that caused some of the companions to not react as they should. And so that felt like the content was not showing up. So you weren't seeing it specifically with Minthara, so [lead writer Adam Smith] told me there's about 1500 lines of Minthara that weren't showing up as a result of a very, very stupid bug that we now isolated. So we're solving it.
– Swen Vincke
Minthara is more of a sidekick since she's not an origin character; she's in the game to serve another character players will meet later. In essence, Minthara was supposed to bring a different light on that character, so it doesn't help that her lines aren't working. For now, Larian Studios plans to fix the problem regarding her lines and see how that'll pan out. Then, they may just work on something extra for her.
While Minthara's fixes won't make it in time for Patch 2, at least another character in Baldur's Gate 3 is set to receive a facelift. Yes, we're talking about Karlach.
Patch 2 BG3 Will Expand the Epilogue Content
Larian Studios said it would do more than improve Baldur's Gate 3's performance and fix bugs. They'd answer some of their most prevalent fan requests—one of them is expanding the game's epilogue. According to Larian, they initially wanted to streamline the ending. They came to this decision mainly because they feared the ending cinematics would be too lengthy and detract from the epicness of the whole experience.
Many players felt that Karlach, one of your companion characters, could have been better represented at the end of the game. Larian Studios heard the complaints of their community and confirmed that Karlach's conclusion would be the first part of the epilogue they'll develop further in the upcoming patch. According to the developers, the new optional ending for the companion character is "poignant, fiery, and gives her the ending she truly deserves."
BG3's Act 3 Will Recieve Major Improvements
Another focus for the second patch is improving the game's performance on all cylinders—especially in the third act. The performance of Act 3 is inferior compared to the other Acts, but the good news is that this patch will fix those problems. Fingers crossed that all three Acts will run as smooth as butter after the update.
Looking Beyond Baldur's Gate 3's Patch 2
Patch 2 won't be the last update for Baldur's Gate 3. In fact, Larian Studios is already cooking up something for September by using "new technology." The studio mentioned two features they're working on. The first is being able to change your character's look in the middle of the campaign. Meanwhile, the second feature allows players to get rid of their co-op party members who join their party, making it so gamers can continue even without their offline friends' avatars hanging around. Larian hopes to launch these features soon, but we're unsure if they will make it to Patch 2.
BG3 Patch 2 Release Date
The upcoming patch has no release date yet, as it's currently in QA testing. Larian Studios merely announced that it's "around the corner" and disclose more information soon.
Baldur's Gate 3 Xbox & PS5 Release Date
Owners of the PlayStation 5 can dive into the deep and immersive world of Baldur's Gate 3 on September 6, while the delayed Xbox version will arrive later this year—no concrete date confirmed.