League of Legends Wild Rift – Everything We Know So Far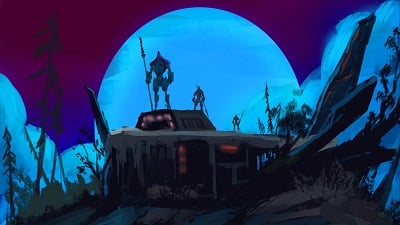 Riot Games celebrated the latest anniversary of the immensely popular League of Legends by announcing Wild Rift, which would serve as a mobile and console version of the game. Being exclusive to PC since its inception in 2009, the game will now be heading to further platforms in the form of League of Legends: Wild Rift.
Following this announcement, it raised a lot of questions from eager fans, including:
What is League of Legends Wild Rift?
Is there a release date on mobile?
What are the mobile requirements?
Is there are a date for the beta?
How can we sign up for the beta?
Is the game coming to consoles, and will there be crossplay?
So let's take a look at everything we know about League of Legends Wild Rift so far.
What is League of Legends Wild Rift?
League of Legends Wild Rift aims to bring the classic LoL gameplay to mobile and console platforms. Players can expect to see the usual 5v5 setup with PVP strategy gameplay that they may have experienced with the long-lasting PC version. Riot seem to have been paying close attention to bring what made the PC game so popular to these new platforms, with a familiar cast of 40 champions to choose from that can be customized with a whole bunch of skins to choose from.
The Wild Rift presents a new map on Summoner's Rift, and has been modified to be played on consoles and mobile. This is done by using a new dual-stick control scheme that can help you experience the same kind of gameplay as you would on PC. The new Rift will also see you earning loot and more, as you master your art in one of the most recognized titles in online gaming. And the best thing of all, is that its completely free.
Is there a League of Legends Mobile Release Date?
This is definitely one of the more burning questions fans will have. Riot has not yet revealed an official release date for League of Legends Wild Rift.
The initial plan for the game was for it to release in the beginning of 2020, but there have been complications with its release due to the Coronavirus pandemic. Therefore, the release window has been pushed back, with a launch expected to be coming at some point later this year.
League of Legends Wild Rift Mobile Requirements
What will be pleasing news for fans is that the requirements to play Wild Rift on mobile are actually really low. In fact, the game looks to be able to run on the majority of device across the world. For Android users, you will need 1.5GB RA, Qualcomm Snapdragon 410 processor, and Adreno 306 GPU. If you have a 32-bit Android processor, then you will be able to run the game when it launches.
As for Apple users, the game will be able to run on iOS. To do so, you will need the iPhone 6 or any later device.
Is there a date for a League of Legends Wild Rift Beta?
As with the official release date, there has yet to be a date announced for the beta. With the Covid-19 pandemic playing its part in delaying all things Wild Rift, there has been setbacks for the dates in which the beta was supposed to start. Despite this, alpha and beta tests are set to drop in the near future, so hopefully we won't be waiting much longer.
How to Sign up for Beta Updates
If you want to sign up for beta updates, then you can do so on the official website. You simply need to enter your email address, date of birth, and you're done. With the impending announcement regarding the beta tests for Wild Rift, there is bound to be more information released soon on what we can expect.
In the meantime, if you are an Android user, you can pre-register on the Google Play Store now. If you search for the game on the store and hit "pre-register" then you're all set.
League of Legends Wild Rift Console
If you've read the article so far, you will have noticed by now that yes, Wild Rift will be coming to consoles. However, Riot has yet to announce just which consoles it will be releasing on. Given that its using the plural term of 'consoles', many would expect to see it on PS4, Xbox One and Nintendo Switch. You might be in for a bit of a wait if you are planning on playing the game on console, as it looks to be focusing on the mobile release first. The release on console platforms is expected to follow sometime after the launch on mobile.
Will there be Crossplay?
In terms of cross-platform play with PC, this isn't going to be possible since Wild Rift is a different game altogether when it comes to the mechanics and map. When it comes to crossplay between mobile and console, it hasn't been confirmed whether or not this will be a feature, though Riot are said to be looking into this as a possibility somewhere down the line.
Endnote
This highly anticipated release does present an exciting prospect to those who haven't had the opportunity to play League of Legends before. The launch of League of Legends Wild Rift will finally bring the popular title to an even bigger audience, which is something that the game has already in abundance. There is still plenty of news for us to wait for however, such as what console platforms it will be arriving on, when it will launch on mobile, and what date we can expect to see beta tests begin. If everything does manage to go to plan, then we should expect to see Wild Rift roll out on mobile platforms before the end of the year, though whether or not it will release on consoles before the end of this year still remains to be seen.