Youtube is Testing a Cloud Gaming Service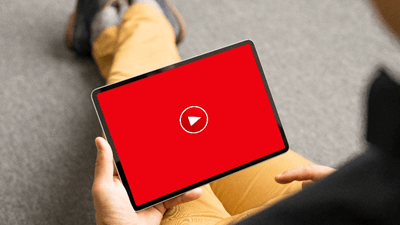 According to the Wall Street Journal, YouTube is testing a gaming service. This comes in the wake of Google Stadia's service shutting down. playerauctions.com has always been a lucrative industry, and it seems that Google wants to figure out how to dip its fingers into that specific pie.
Why Stadia Flopped
Stadia was a cloud gaming service provided by Google. Any device that could run Chrome or are Chromium-based could access the service, as well as the Chromecast Ultra and Android devices. That includes smart TVs if they run on an Android OS.
It offered to stream games at 4K resolution and 60 FPS, with support for HDR. Its game catalog has options for free-to-play games and those that must be purchased. Stadia also has a Pro service that provides access to 4K resolution, 5.1 surround sound, HDR, and free games a la PlayStation Plus. When claimed, the player can access them anytime they have an active subscription.
The free service only provides up to 1080p and doesn't have access to what Stadia Pro offers. Both offer multiplayer services without additional costs.
This was supposed to rival PlayStation Plus cloud streaming, Nvidia's GeForce Now, Amazon's Luna, and Xbox Cloud Gaming. However, gamers were not impressed by its offerings. It lacked AAA games in its catalog, connectivity, and marketing. It couldn't compete with its rivals.
The nail in the coffin is the low sales of Cyberpunk 2077, combined with its disastrous release. Somehow, playing the game on the cloud service was better than on other platforms at the time. Still, the Stadia would never recover. Also, the service had been struggling with low sales before, so 2077 just pushed it over the edge.
Google had never fully supported the service and missed its target goals entirely. It was too risky for the company, with no game development experience. The execs decided to shut it down. Games to be featured on the Stadia were left hanging, though some did get picked up by other publishers.
Stadia ceased its service on January 18, 2023. The internal studios and departments in charge of its development, Stadia Games and Entertainment and Typhoon Studios closed on February 1, 2023.
'YouTube Playables'
Phil Harrison, the project chief of Stadia, had suggested that Google might use the cloud streaming technology of Stadia for other projects. While it is unclear if Playables uses the tech, it significantly overlaps with it.
WSJ describes an email to Google employees as an invite to 'join Playables.' It purportedly lets users instantly play and share games on desktop and mobile devices through the YouTube app. Both Android and iOS devices will be supported this time.
Its current game catalog contains one game, Stack Bounce. However, it has the potential to allow Android developers to provide the app in iOS without having to port it. Stack Bounce is an Android-exclusive app, and if Playables lets iOS users play it, then it can revolutionize development.
Still, much about it needs to be clarified. Desktops don't actually have an app like mobile devices or smart TVs. Does that mean they're excluded from using Playables? Likely not, but there would be an added difference in programming. Will it be able to handle AAA games, or is it limited to mobile games?
Due to being connected to YouTube, they won't have to create new studios, just a new department within the workings of the service. However, since the primary leaders of Stadia developers have left the company, they don't have the experience and knowledge of the tech. They'll have to go through a learning phase, plus the adjustments to working with YT.
The Cloud Gaming Revolution
Considering that gaming platforms are costly, cloud streaming revolutionized the industry. With this kind of service, nobody has to buy a console to play a game. They can use their desktop, laptop, or mobile device instead. They may have to buy the game first, but that's a way lower cost than buying it and a brand-new device.
Since then, there has been a boom in cloud gaming services. The biggest studios have jumped on the bandwagon. Xbox/Microsoft, Sony's PlayStation, and even Nvidia provide them, along with several other independent/private companies.
It's no wonder Google wants to throw its hat in the ring. Still, they must learn from their mistakes with Stadia, or else it will also happen with Playables. They should take a more cautious approach and maybe invest more in marketing. Stadia was barely a blip in gamers' minds and had a short life.
This news can be promising, as they're testing things out internally. However, there must be improvements from testing to release and be ready for intense connection traffic.
YouTube Playables: Yay or Nay?
What do you think about it? At this point in time, we really don't know much about the service and what it really is. It could be something like Facebook Gaming or something closer to Stadia. We can only wait to see how things go or for an official announcement about what it is. Hopefully, it'll be more successful than Google's previous attempt.
We might be able to expect a new cloud gaming service soon. Until then, have fun and continue gaming!