How To Make Supercompost OSRS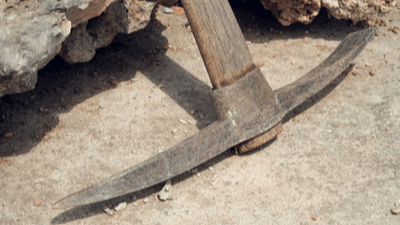 Compost is a pretty useful item in OSRS if you're looking to farm. While some consider it to be a necessity, it is super useful especially if you're on a Herb run or are doing the Tithe Farm minigame. So if you're looking to amp up your Farming Skills, make sure you have a bunch of Compost under your belt. 
With that being said, there are a ton of things you need to know about Compost and Supercompost before we get to the process of making it. So let's dive into the article and see all there is about this super useful item.
What Is Compost
You must be wondering; What is Compost? To answer your question, it reduces the chance of farming patches becoming diseased by 50% per growth stage. There are three types of Compost: Regular, Super and Ultra but in our guide, we'll be talking about Supercompost only.
The odds of a patch becoming diseased with Regular Compost is ¼, ⅛ with Supercompost, and 1/10 with Ultracompost. While it is better if you use Ultracompost probability-wise, Supercompost can be deemed as the better choice since it will provide you with better value for money.
You could use Regular Compost but Supercompost isn't that expensive and decreases the probability of a spoiled patch by 50%
Compost is important since you can't pay a Farmer to watch over your herb patches. While you could just buy it from the GE if you're high level, if you're an Ironmen, you'll have to go through the hassle of making Supercompost manually.
How To Make Supercompost
Making Supercompost isn't that challenging, so no need to be worried about it. Plus if you're able to make Supercompost, you'll also be able to get your hands on Ultracompost when needed.
To make Supercompost, all you need to do is put 15 items in the Compost Bin out of any from the list below, close the lid, and then wait for 90 minutes before collecting it. Here is the list of items you could use:
Item
Cost to Fill
Big Compost Bin
Coconut shell
Not sold; no other use
Watermelon
390
780
Willow roots
570
1,140
Maple roots
690
1,380
Half coconut
Not sold
Poison ivy berries
930
1,860
Oak roots
1,035
2,070
Mushroom
1,215
2,430
Calquat fruit
1,650
3,300
Yew roots
2,070
4,140
Pineapple
2,220
4,440
Snape grass
4,170
8,340
Jangerberries
5,115
10,230
White berries
5,220
10,440
White lily
10,665
21,330
Dwarf weed
11,730
23,460
Grimy dwarf weed
11,955
23,910
Dragonfruit
13,050
26,100
Papaya fruit
15,840
31,680
Lantadyme
21,585
43,170
Grimy lantadyme
21,690
43,380
Grimy avantoe
27,675
55,350
Avantoe
28,815
57,630
Grimy kwuarm
32,475
64,950
Kwuarm
32,520
65,040
Grimy cadantine
41,745
83,490
Cadantine
41,880
83,760
Coconut
43,530
87,060
Grimy toadflax
48,810
97,620
Toadflax
49,485
98,970
Magic roots
52,350
104,700
Grimy torstol
63,180
126,360
Torstol
64,095
128,190
Grimy snapdragon
117,705
235,410
Snapdragon
118,140
236,280
Celastrus bark
122,115
244,230
Tenti pineapple
Not sold
White tree fruit
Not sold
Once you've collected any of the 15 items listed above, you'll need to go to a Supercompost bin. You can find a Supercompost bin at five locations in the game and each one is located next to an Allotment Patch. Make your way to each of these five with 15 items of your choice and then put them in the bin.
Remember to close the Supercompost Bin after you dump all the items in it since the process of making the compost won't start otherwise. Once you close the lid, you won't be able to open it once the Supercompost is ready.
After your Compost is ready, take 15 buckets to store all of it with you. You can then fill up the bin with 15 items again to start the process again.
Final Thoughts
All in all, Supercompost is a must item to have at your side especially if you're looking to farm since it'll decrease the likelihood of a Farming Patch being spoiled. While you could use Regular Compost, a Supercompost isn't that expensive compared to a Regular one and can provide double the effect with it.