EverQuest 2 Veteran Rewards List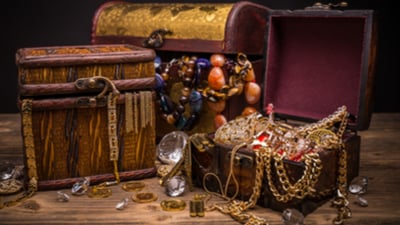 By |
September 21st, 2020
| Categories:
EverQuest
EverQuest II is a game that offers players rewards for their loyalty. EverQuest veteran rewards are a perfect example of this, which gives players new items and more to enjoy depending on how long they have been playing the game.
This article will be looking into the following:
What EverQuest II veteran rewards are
What rewards you will receive
Before we discuss the rewards themselves, here's what EverQuest II veteran rewards actually are.
What are EQ2 Veteran Rewards?
Essentially, Veteran's Rewards in EQ2 are gifted to you depending on what age your account is. For every expansion that your account has attached to it, you will receive an additional 90 days. You will be able to claim each reward once for every character that you have. If you want to find out how old your account is to see when you will be eligible for the following rewards, then you can do so via the Details tab in your Persona window.
EverQuest Veteran Rewards List
One Day
For having an account that is a day old, you will receive the Bag of Endless Adventure as your reward. This is a 12-slot bag, which is bound to come in very handy on your journey.
One Month
Once you have surpassed the first month mark, you will get three Field Repair Kits, which will repair any armour that you are wearing. Then there's a Weapon Rack which is a house item for you to use, and three Wand of Forgiveness that remove experience debt when they are used.
Three Months
Now that you're account is three months old, you can get your hands on some more novelty items. These include a basic firework for you to launch, plus another house item in the form of your future tombstone. There's also a Reforming Stone, which gives you a one time chance to alter the choices you made with traits, training and tradition.
One Year
For reaching your first year in EQ2, you will be granted the title of The Loyal. On top of that, there's six Draft of the Wise for you to use, which will offer you a bonus to experience that you've earned for one hour.
Eighteen Months
It's been a year and a half by now, and you will have noticed that the rewards are slightly less frequent. What's more, at this point you are simply looking at a house item with the Pirate Flag, and a slightly better firework this time, with a Fancy Firework for you to set off.
Two Years
After two years, its time for another title. This time, you will receive The Dedicated title, and another six Draft of the Wise that we received after the first year. If you have been wanting to change your appearance, then you can do so with another reward received here, courtesy of the Magic Makeover Mirror.
Three Years
We are now at the point where there is a year gap between rewards. As per usual, you will receive six Draft of the Wise, as well as another title as The Distinguished. Then there's the Veteran's Display Case, which is a 40-slot broker box which cuts down the broker fees by half if the item is in the case. You will also receive an EverQuest I server Heritage Title with the Ancestral Scroll.
Four Years
As well as your six Draft of the Wise bonus, and new title with The Zealous, your rewards after four years include a moppet illusion with Mystic Moppet Billy. The house item this time is Treasure Hoard, which reduces the upkeep of your coin by 25%.
Five Years
The drafts this year are Draft of the Sage, which you will receive six of. A special firework is also now yours to commemorate the occasion, with the 5-Year Firework. You can now refill your adventure vitality with the Orb of Concentrated Memories, which has a week-long recast.
Six Years
A pretty near reward awaits you in year six, with the Destiny Accessory bag offering two appearance items with the Hood and Shroud of Fate. You can teleport to a group member now with Call of the Veteran reward, and refill your tradeskill vitality with Hammer of Adept Hands. The three Wands of Forgiveness will give you Absolution when activated too, making it a good year to be at.
Seven Years
Its year seven where we get a singular but impressive reward. This reward is prestige housing with the Mistmoore Crags Estate. This home has five rooms, a balcony, six vault slots, and even an 800 item count.
Eight Years
After eight years, we are back to receiving several rewards. We get the Veteran Revival, which works as a spell that can revive you or a friend once a day. You also have a choice of the elemental hover disc mount of your choosing, thanks to the Veteran's Elemental Mount. The six Draft of the Wise gives you 110% xp, and hour-long XP potions.
You can now apply a green particle effect to your eyes with Vision of the Thulosian, to go with your new title as The Veteran.
Nine Years
Expect utility items in your ninth year with three Health Potions, three Power Potions and three Scrolls of Resurrection. You will then get a Field Repair Kit which will fix any armour in your inventory. You will be able to unattune any attuned item with the Gnome-o-Matic Equipment Unattuner, then reduce your broker commission by half with the Expanded Veteran's Display Case.
Ten Years
Congratulations on making it to a decade! Your reward is the mercenaries Lady Liae and Lord Valkiss. If you are in a position to hire mercenaries, then you will have both of these at your disposal, the former being the Swordwoman of Bayle, and the latter being the Hand of d'Lere.
Eleven Years – The Last EverQuest Veteran Rewards
Eleven years of service will grant you more real estate, with the Isle of Refuge Prestige home. So needless to say, there are some great rewards for your to receive when playing EQ2, especially if you have made it this far!
Conclusion – EverQuest Veteran Rewards
EverQuest veteran rewards are ultimately a great way for developers to show their thanks to players who have given their time across months and years to the game. Some years are of course better than others, but they will all help with something that will help enhance your journey through EQ2.