Fortnite Creator Codes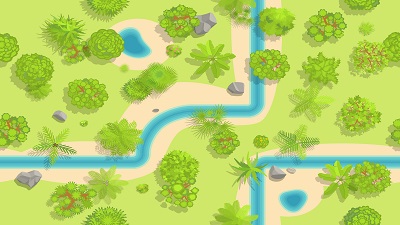 Fortnite: Battle Royale has made a meteoric (no pun intended) rise in the last year or two, and the game has proven itself to be one of the most entertaining games to watch. Platforms such as YouTube and Twitch exploded with Fortnite content as soon as the game started gaining popularity. And even though the game, like all games, is past its peak, it continues to be in the top 5 on Twitch. I do browse Twitch occasionally, and as a Fortnite fan, I always keep an eye on the most viewed games on the website. Last weekend, in spite of the much-awaited Borderlands 3 release, Fortnite was still at the #1 position with over 100k viewers. Such a situation makes it so that even players who do not play the game are occasionally recommended to watch the top Fortnite streamers via Twitch's front page that showcases streamers with high view counts.
This goes to show what a big and influential part of the community content creators have turned out to be. Fortnite is a prime example of how important content creators are to making a game successful. And Epic Games has always supported them, may it be creating a battle pass emote for CDN, or making a joke pickaxe for Ninja. But the company took it to another level in the later seasons by releasing its Support a Creator Program with 5% royalty to allow fans to provide monetary support to content creators by offering them a cut from in-game purchases as well.
The Support-a-Creator Program
The Support a Creator program was launched by Epic to allow fans to contribute towards their favorite Fortnite content creators. V-bucks are the official currency of Fortnite and are only available for purchase through the Epic Games Store. They can also be earned for free through Save the World, or through Battle Royale's seasonal passes. These V-bucks, free or purchased, can then be spent by players on in-game purchases. The Support a Creator program lets creators earn money from V-bucks spent by their fans in-game. It is not mandatory for players to participate in this program, but if they do, content creators receive 5 USD for every 10k V-bucks spent by players in-game. This counts for purchases in Battle Royale as well as Save the World. If the Creator is from a country other than the USA, they receive their local equivalent of 5 USD.
Creator Codes
Players can choose to set a "Creator Code" in the Item Shop in Battle Royale, or the "Loot" tab in Save the World. Every content creator (includes: video creators, live streamers, cosplayers, community builders, artists, musicians) is assigned a Code, and entering that code in-game will allow players to support these Creators. Content creators can promote their codes on whatever platform they wish to.
Note that the Code entered can only be changed every 14 days. If the player wishes to change or renew their support, they can do so only after the said timeframe. The game never prompts you to enter a Code and players are free to do so only if they want. If a code isn't re-entered or changed in 14 days, the slot resets automatically.
Who can enter?
Content creators need to meet the following criteria:
1000+ followers on at least one social platform
Regularity on the platform in the past thirty days
Completes Affiliate Agreement
Obey Epic's Creator Code of Conduct
Be able to receive payment via an accepted medium
To apply, Creators have to paste their unique verification code on one of their social pages: in the "About" section on Youtube/Facebook/Vk, as a Twitch panel, below the description on Mixer, under the profile bio on Twitter/Instagram. Once this is done, Creators have to email to [email protected] with a link to where the verification code was posted. This allows Epic Games to verify the Creator. The application process is completed soon after the criteria are met and the application process has been completed.
Who cannot enter?
Content creators from countries disallowed by US law cannot enter.
Content creators from countries prohibited by Fortnite EULA or the Affiliate Agreement cannot enter.
Payments
Content creators are paid 45 days after the end of the month. For example, the January payment would be scheduled on 15 March. As 10k V-bucks cost 100 USD in-game, players would have to buy 100 USD worth of V-bucks for the Creator to earn 5 USD.
Final thoughts: Is it worth it?
I mean, why not? It's free money on top of whatever you're already making as a Content Creator! Epic's website itself calls it a "modest amount", given that you'll be making 5 bucks for every 100 your fans spend. When compared to the main sources of income such as Twitch and Youtube, it's nowhere near what you can make through viewership, subscriptions, and donations. Take Twitch subscriptions, for instance. Fans pay 5 bucks monthly, and the Creator gets 2.5$-3$ from it. Donations retain 100% of the amount on Twitch when being delivered to the Creator.
Support a Creator offers the same benefits to the Creator regardless of their popularity and follower count, but the program can definitely create sizeable amounts for creators such as Ninja who have millions of followers. If you're applying and are not an established content creator, I wouldn't expect to make a lot out of this program. But I'd still apply, given that you have nothing to lose and it is a way to make money without doing anything extra.
If you're a Content Creator and already have a code, I suggest putting it out there as much as you can. Do not force it upon people or keep mentioning it, but definitely put it on your YouTube/Twitch screen overlay. Keeping it at the corner of your Instagram photos, in other social media descriptions, and even indicating that you're a creator via your in-game username can help.
I definitely believe that Support a Creator is a great initiative and is only benefiting content creators. If you've recently hit the required followership and are considering it, I would surely go for it.