The Best Anime MMORPGs to Play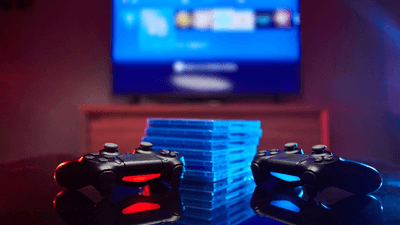 MMOs may be a live service (it gets updated regularly), but there comes a time when they have to end. Still, fantastic anime-like MMOs are out there, and they are still going strong. Some may be old and others new, yet all offer hours and hours of gameplay to enjoy.
Here are the current best anime MMOs (in no particular order).
Final Fantasy XIV
Model: Subscribe to Play
Platform: PC, PS
Unsurprisingly, a Final Fantasy title is one of the best MMOs to play. With beautiful graphics, a lovingly crafted world, and tons of activities, Eorzea is a world to sink hours into. It helps that the community is one of the most pleasant ones (there are still jerks in it, but few and far between).
Released in 2013, it replaced the former failed launch of 2010 with great success. It has several expansions, with the most recent, Endwalker, being notorious for overloading the servers so players can't access their accounts. It caused a massive wave of new and returning players on top of the ones actively playing it!
The developers had to suspend free trials and new sales to keep up with the overpopulation. They also added new data centers to spread the load, but queues were still long. It has since calmed down and returned to normal operations. Still, only a well-loved MMO can justify halting sales to keep the game running.
Phantasy Star Online 2
Model: Free-to-play
Platforms: PC, PS4 (Switch and Xbox versions are available through Cloud)
An MMO that started in Japan in 2012 was released worldwide 8 years later. It also has a PS Vita port, but it shut down seven years later in 2020. Then in 2021, it received an updated 'shared universe' game, Phantasy Star Online 2: New Genesis.
Though it's a different game, players could migrate to it using their old accounts. The developers thought to do this so there wouldn't be a split in the player base and that players could continue enjoying it. New Genesis also has a cloud version for Xbox One and Series X/S, Switch, and even the PS4.
Maplestory
Model: Free-to-play
Platforms: PC
Maplestory is one of the most long-lived MMOs on the internet. It started in Korea in 2003 and has received countless updates and features. A re-launch happened in October 2017 and has grown strong ever since. Interestingly, it has a more significant player base than its 3D sequel with Minecraft-like graphics.
Though it's a 2d side scroller, it has everything that makes an RPG. Leveling up skills, abilities, and even professions and classes.
Temtem
Model: Free-to-play
Platforms: PC, Switch, PS5, Xbox Series X/S
This is the closest anyone can get to a Pokemon MMO. With a creature collecting and battling mechanic heavily inspired by the other franchise, it charms players and provides hours of enjoyment.
The critters are also adorable, which adds to the game's charm. Still, despite all its similarities, there are many differences. For one, battles in Temtem are always what Pokemon call double battles, and of course, the creatures won't be the same.
Mabinogi
Model: Free-to-play
Platforms: PC
This is another long-lived MMO. Inspired by Welsh mythology, it operates on being an MMO sandbox to a terrifying degree. That means many choices for activities, character growth, customization, and pets!
Sandboxes, at its core, give players various choices for activities. Mabinogi has that in spades. Quests, events, trading, exploration, and life-simulation skills to upgrade keep players engaged through the years.
Elsword
Model: Free-to-play
Platforms: PC
The spiritual successor to Grand Chase, Elsword, improves on many of its predecessor's failings. It generally has better controls and more lenient skill margins. Many players think it's a cash grab like the old game, but there are still things to enjoy.
The characters would be familiar to you if you played GC. However, they could have different personalities or are elsewhere in their story.
Bonus: Genshin Impact
Model: Free-to-play
Platforms: PC, PS, Mobile
Genshin Impact is one of the more recent games to rock the world. Although it's not an MMO in the truest sense, it has co-op multiplayer, which should scratch the itch for players. Its intriguing characters, vast open world, and regular events make it an enjoyable game.
Of course, as a gacha game, it operates on FOMO. It pushes you to get all the limited characters or play to avoid missing out. Still, don't let that rule how you want to play the game and enjoy it your way. If you want to avoid the gacha mechanic, it's possible to do it with free characters. Plus, some events give them away.
If you want a more laid-back RPG, try HoYoVerse's Honkai Star Rail.
Bonus: Ragnarok Online
Model: Free-to-play
Platforms: PC (Mobile)
Ragnarok Online has a special place in the hearts of players worldwide. However, throughout its run, its original developers have left due to the company's mismanagement of the IP, resulting in many troubles. Its official servers have closed for the majority of the world.
There is an official server in WarpPortal for NA, but you can also enjoy it using various private servers. Sometime during its first official run, its source code got leaked, which many fans used for the aforementioned private servers.
Players often prefer it to the official one due to its many quality-of-life options. Also, PSs usually have higher XP and drop rates, making grinding easy. Some even add unique classes or abilities, making the game fresh.
Enjoy These Anime MMOs!
Although some of these games can be old, they're classics for a reason. They can also last many years because of specific gameplay aspects or sheer interest in the game's universe or lore. After all, they must be doing something right to endure all these years and keep going.
Have fun playing these anime MMOs!