Marvel's Avengers gets a 97% discount before being delisted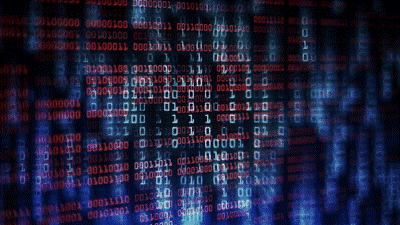 The official support for Marvel's Avengers ends on September 30. Once D-day comes, you'll no longer be able to buy the game. But ahead of its full delisting, a dramatic sale for the title is now in place. Marvel's Avengers is at a 90% discount, and the deal ends on the same day it'll disappear forever. That makes the game just a fuck bucks shy of being free on Steam and consoles.
A Poor Reception Right At the Start
Developed by Crystal Dynamics—known for handling the reboot trilogy for Tomb Raider—Marvel's Avengers launched in September 2020 with poor reception right off the bat. Besides having a mediocre story and a not-so-interesting cast of characters, the slow rollout of new story expansions and heroes in the following months and years further hindered its success as an "evolving" title.
Most of the criticisms lie in its subpar live service model and frequently delayed roadmap during post-launch, causing dissatisfaction amongst the players who pushed through with the game against all odds. It's no wonder that just two years after its launch, Square Enix announced that Crystal Dynamics would end support on Marvel's Avengers.
The final update to the title was in March 2023, which unlocked most of its cosmetic items, such as skins for all players. It removed the Hero Challenge Cards and Shipment systems and put the rewards in the Marketplace. It also automatically converted your Credit balance into in-game resources, turning Fragment Extractors and Hero's Catalysts into permanent 1.5x multipliers on earned XP and Fragments.
Marvel's Avengers Will Still Be Playable Even After Its Delisting
In a blog post on Steam, the developers have detailed what will still be available for players after September 30. The post reassures everyone that while Marvel's Avengers will no longer be for sale, it will remain playable for owners as it is today.
Here's a rundown of what you can expect after Marvel's Avengers has been delisted:
Customer support will no longer continue after September 30.
All available content will remain for solo and multiplayer play.
The War for Wakanda expansion and all Operations will still be playable.
If you've purchased a copy of Marvel's Avengers before September 30, the game will remain in your library to download and reinstall.
Limited-time events will continue and follow a two-week rotation. Meanwhile, recurring mission chains, rewards, and events will resume as they do already.
Moving On to New Projects
Since Crystal Dynamics has been keeping themselves busy with the new Tomb Raider game while assisting Xbox's The Initiative for Perfect Dark, it makes sense that they'd end support for Marvel's Avengers—a game that has come and gone. At the very least, Square Enix is still committed to keeping the game playable after ending support in some capacity. After all, it offers a solid story that Marvel fans might enjoy. Along with all the post-launch heroes and expansions made available for free on the last March update, Marvel's Avengers is worth picking up for the low price of $3.99 before it's gone forever.
Live Service Games Are Easy to Make But Hard to Maintain
For Marvel's Avengers case, the main reason why it flopped so hard was because it had an exaggerated amount of microtransactions and loot boxes. The game focused more on pressuring players to spend money instead of delivering a fun experience.
The mission structure system didn't help either. Marvel's Avengers used a format where you'd select a mission you wanted to do through a ship, then a loading screen would pop up to take you to that destination. This caused most of the assignments to feel insipid, and that's the worst thing to happen to a live service game as it pulls you out of the experience.
Marvel's Avengers is just one of the many live-service titles forcibly shut down and delisted over the past few years since they weren't sustainable anymore. With games like Fortnite, Apex Legends, and Call of Duty continuing to dominate the category, it's incredibly challenging for new live service titles to dip their toes into the market. Even with a massive IP like Marvel attached, it wasn't enough to gather enough attention.