Hogwarts Legacy, Lies of P, Armored Core 6, and Starfield Gets Snubbed from Game of the Year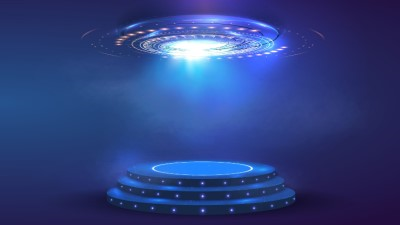 The Game Awards nominations are out, and many fans are unhappy with the list of nominees. The ceremony offers recognition to 30 different games, but many have noticed that some of the biggest hits this 2023 were not included in any of them. The current list of nominees has sparked heated debates online, as many fans are displeased about this year's Game Awards. Some of the most notable games not included in any categories are Hogwart's Legacy and Starfield, which many people deem outrageous.
What is the Game Awards?
The Game Awards is a pivotal event in the video game industry, attracting widespread viewership and discussions. The awards hold significant prestige, contributing to the elevation of video games as a recognized form of art and entertainment. Geoff Keighley founded The Game Awards after leaving his role as the Spike Video Game Awards producer. Keighley aimed to create a more prestigious and globally recognized awards show to honor the best in the video game industry. The inaugural Game Awards took place in 2014, marking the beginning of an annual tradition.
The Game Awards presents a range of honors, including Game of the Year, Best Game Direction, Best Art Direction, and Best Performance. Specific genre awards, like Best Action/Adventure Game, Best RPG, and Best Sports/Racing Game, are also featured. The Game Awards frequently include live performances by famous artists. Past shows have featured talents like Imagine Dragons, Grimes, and Childish Gambino. The Game Awards has emerged as a pivotal event in the video game industry, attracting widespread viewership and discussions. The awards hold significant prestige, contributing to the elevation of video games as a recognized form of art and entertainment.
Current List of GOTY Bewilders Fans
While the Game Awards holds much prestige in the industry, the community has questioned the recent list. There are certainly some worthy entries to the nominations. However, several of the options raised many eyebrows. Here are all the nominees for Game of the Year:
Alan Wake 2 (Remedy Entertainment)
Baldur's Gate 3 (Larian Studios)
The Legend of Zelda: Teears of the Kingdom (Nintendo)
Marvel's Spider-Man 2 (Insomniac Games)
Resident Evil 4 (Capcom)
Super Mario Bros. Wonder (Nintendo)
Baldur's Gate 3 and Tears of the Kingdom are worthy entries. Meanwhile, many are questioning the inclusion of Alan Wake 2 and Resident Evil 4, both remakes of older games. Fans find it odd that revamped games were included in the list, but newer and more innovative games were snubbed. Gamers were surprised not to see prominent titles like Hogwart's Legacy, Lies of P, Armored Core 6, and Starfield. These titles have shown great gameplay, design, and impressive designs.
Another issue with the nominations is that Marvel's Spider-Man 2 was included in the list. While the game is good, many fans consider it a movie turned into a game rather than a game inspired by a film. The cinematics and design for the Spider-Man 2 are excellent, but other games were far better in terms of overall quality.
Why Were Hogwarts Legacy, Lies of P, Armored Core 6, and Starfield Not Included in the GOTY List
The committee deciding the nominees never gave a definite answer to why, but we have several assumptions for their exclusions. Here are specific reasons for why these options are excluded from the list:
Hogwarts Legacy
Hogwarts Legacy made record-breaking sales, and critics praised its gameplay and overall design. However, its exclusion from the GOTY nominees because of its various controversies. Hogwart's Legacy faced different calls for boycott due to its association with JK Rowling. The author of the HP series has been adamant in her transphobic stance, which many progressive groups and members of the LGBT community reacted negatively to.
Many people have called for the boycott of Hogwarts Legacy because it gives royalties to JK Rowling. These issues undoubtedly played a role in excluding the game from the GOTY list. However, fans are bewildered that it didn't get any nominations for other categories.
Lies of P
Lies of P's exclusion is disappointing but not surprising. Despite the game's achievements, it needed more universal recognition. The reimagining of Pinocchio in a dark dystopian world pleasantly surprised the gaming community, making it one of the year's most beloved games. However, it belongs to the Souls-like genre, which caters to specific communities. Any game in this genre will face an uphill battle to get a GOTY nomination. Even if Elden Ring recently won Game of the Year, it won't be the same for other Souls-like titles. Fortunately, Lies of P did get nominations for different categories: Best RPG and Best Art Direction.
Armored Core 6
FromSoftware's AC 6 is a delight because there hasn't been an Armored Core game in years. It is another title that has gained wide-acclaim from the community, especially from Souls-like players. But despite its innovation and unique take on the genre, it still did not get a nomination for GOTY because it needed more recognition.
AC6 needed to be promoted more to receive wider acclaim, and it did not reach a broader range of audiences. It is mainly popular in the Soul-like community but only appeals a little to players of other genres. As a result, it didn't get enough support to be nominated. Fortunately, Armored Core 6 secured a spot in the Best Action Game category.
Starfield
Bethesda's entry for this year also did not get into the list, which is disappointing but unsurprising. Starfield was considered a generally okay game with good mechanics and replayability due to its sandbox nature. is the game was plagued with technical issues, as many players experienced audio bugs and visual glitches. Starfield received generally favorable reviews from critics and gamers, but its core issues prevented it from reaching its full potential.
Starfield's technical issues could have impacted its exclusion from the GOTY list, but another reason is its competition. The game is an open-world RPG similar to Baldur's Gate 3. The committee might have just chosen the better of the two, which led to Starfield being dropped in favor of BG3. At the very least, the game did receive a nomination for Best RPG.
Fans Reactions to the Nominations
The exclusion of these games has resulted in mixed reactions from gamers. Many fans agree that Hogwart's Legacy should have been deserving of several categories if not the GOTY nomination. Some players blame progressive groups and people's "wokeness" for barring the game from getting on the list. However, it is still being determined whether Hogwarts Legacy will get a nomination even without controversies, so gamers should wait to start pointing fingers.
Lies of P and Armored Core 6 could be valid entries to the GOTY, but fans agreed that they needed to improve in several aspects, such as marketing and audience reach. It's a shame considering these titles brought several surprises that should have allowed them to get listed for more awards.
Starfield's exclusion is highly debatable because even its community is divided. Hardcore fans think the game deserves a GOTY nomination because it has lots of potential. However, many players also believe that its half-baked status is enough reason for it to get snubbed. This mixed view on the situation is mainly due to the game being released with many technical problems and issues. If Bethesda did a better job optimizing Starfield, a nomination would have been more probable.
Why are GOTY Nominations Relevant for Games?
Getting nominated for Game of the Year doesn't provide any actual bearing to the game other than recognition and publicity. The prestige of the ceremony gives these titles more exposure, which means they can reach more people. Getting a GOTY nomination can sometimes entice gamers to try out the ones on the list, which is why some fans are disappointed when their favorite titles don't make the cut.
Gamers should note that just because a game did not get any nominations in the Game Awards does not mean it is terrible. The ceremony is highly subjective and can only accommodate a specific number of games. They also rely on criteria that may or may not align with the interests of the whole gaming community. If you are interested in something listed outside the Game Awards, they should still be worth checking out.