Warframe Lua's Prey Update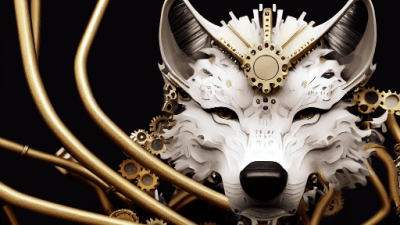 It's been a while since a major update has been implemented in Warframe. Fans are ravenous for a new Warframe to use in their adventures. The Lua's Prey Update will be the next significant patch introducing multiple notable features, including unique armor players can wear in their incursions. However, the update will also mean that a long-awaited expansion will be moved further back.
What is Lua's Prey?
Lua's Prey will be the latest major update to come out in months, which will introduce several exciting things. The highlight of this patch is the introduction of the wolf-themed armor known as Voruna. This Warframe was initially slated to be part of the Duviri Paradox expansion, but devs have decided to push its release earlier. The armor will go live alongside its signature weapons, Ephemera, Alt Helmet, and Voidshell skin. The Voruna's Leverian entry will also be available.
Aside from the Voruna Warframe, Lua's Prey will also feature other minor features. Two new Conjunction Survival Nodes will be added on Lua. In addition, gamers will finally be able to bring their Necramechs in incursions outside open-world zones. Aside from these, a new set of Nora's Mix is also set to drop during the update. Here are the other things that will be included in the patch:
Xaku Deluxe Skin
Lotus Skin
Grendel Rework
Yareli CHanges
Grendel Voidshell Skin
Mag Voidshell Skin
Frost Voidshell Skin
The update will include additional features, so players must wait until the patch goes live. While fans are pleased with Lua's Prey, many are still bummed out that it will go live in Duviri Paradox's stead.
Lua's Prey Will Go Live Instead of Duviri Paradox
Fans are met with sad news as they are satisfied with the announcement that Duviri Paradox will be delayed once again. The expansion was initially scheduled to go live in the Winter of 2022. However, developers have decided to postpone its release to 2023.
In place of Duviri Paradox, Lua's Prey will be released during winter 2022. Players can consider this update a prequel to Duviri since it was initially supposed to be part of the expansion. This patch will come a few weeks after the release of Echos of Veilbreaker last November 2.
Duviri Paradox would be the third biggest update after The Plains of Eidolon and The Heart of Deimos. The expansion would feature a monochromatic open world with western-themed maps. It will also feature a new main villain named Dominus Thrax. This would also indicate that the Duviri will contain a long list of new quests for players.
According to Digital Extremes, they have decided to push back the release to better optimize the expansion. In their post, devs wanted to ensure that the update will be in its best possible form, so players can enjoy them fully. Several new features may be added to the expansion that was not announced during TennoCon 2022. The studio has made implications that this update will be substantially different from previous significant developments.
Fans have been aware of the existence of the next expansion as early as 2019. Duviri Paradox was teased during that year's TennoCon. It did not have a release date back then, but players are aware that the development of the major update was hindered by the pandemic and The New War patch.
What's Next After Lua's Prey and Duviri Paradox?
Both Lua's Prey and Duviri are the developments that players are currently focused on. However, devs have also announced that cross-platform gaming is now in the works. While there is no definite date for its implementation, fans have already assumed it will be released between 2023 and 2024. Until then, gamers should look forward to Lua's Prey and try to get the Voruna Warframe as soon as possible.