Let's Go: RuneScape Beginners Guide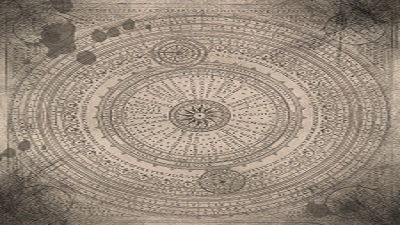 Ever since the franchise's inception back in 2001, RuneScape has been a mainstay popular choice of MMORPG for many fans of the genre. If you are late to the party, then have no fear, as you can find a number of helpful tips below to help you get started on your adventure with this RuneScape Beginners Guide.
Getting Started with the Minimap
For starters, you're going to need to know how to find your way through the many areas that are featured within RuneScape, and this is where your Minimap comes in. From now on, this particular feature will be pivotal to your time in the game, so make sure to keep an eye on it. The reason for this is that it offers up two functions of utmost importance: (1) Home Teleport and (2) World Map.
The former will make sure that you can return to any of the major cities, taking you to circular stone plinths known as lodestones, as long as they have been activated previously. It's worth keeping in mind that this cannot be done while you're in combat, so make sure you aren't in any form of confrontation while doing so.
As for the World Map, this is self explanatory, but no less important. After all, this will be the tool you'll be using to search for your next adventure, so by using the filtering options that accompany it, you'll have the chance to find whatever you are in the mood for.
Finding Your Bearings: The Path System
Starting off in RuneScape is all about trying to find your bearings. Unlike many other titles in the MMORPG genre, RuneScape doesn't have a class progression system. This can be intimidating in such a large open world, and may leave you confused as to what steps to take. If this is the situation that you find yourself in, then try using the Path System. This will lead you in the direction you want to go, whether you want to go questing, or head into combat/non-combat skill building. Whichever of the three categories you choose, the Path System is there to help whatever you decide.
Daily Challenges
Next, you'll want to start levelling up your character. A productive way of doing so is through Daily Challenges. Not only will this help you to level up, but it will also teach you about the many features that you'll find throughout RuneScape. They usually take up around half an hour of your time, sometimes a little less, and it will give you plenty of XP to get started.
Questing
Which brings us on to the next tip, which is often the cornerstone of many MMOs: Quests. You will want to access your Quest Journal to get things underway, which can be accessed by clicking the Compass icon then selecting Quests. Packed with rewards, gripping narratives and humor galore, Quests are without a doubt one of the major highlights of playing RuneScape.
Read More: RuneScape Party Hats: History and Price Info
Free Play and Combat Training
To familiarize yourself with them, you should take advantage of the free content that the game has to offer as far as Quests go, so check out Quests, such as The Blood Pact, Let Them Eat Pie and One Piercing Note before delving into a membership.
Of course, you are bound to come across trouble along the way, so you'll need to spend some time working on your combat skills. As with Questing, there are free-to-play methods of training yourself up in combat, such as the Combat Academy, which is a great place to learn the mechanics while earning XP as you go along. If you're struggling to find the Academy, then head to Lumbridge, where you will find Lady Deathknell who will help you enroll. When you feel ready to do so, check out Burthorpe's Abandoned Mine, which is also free-to-play. Inhabited by countless trolls, this is a handy place to hone your skills, and can be found on the northern side of Burthorpe.
With these useful tips, you will be more than ready to begin hours upon hours of adventuring in the legendary MMORPG franchise that has enticed fans for over a decade and a half. Safe travels!