Runescape's The Arc: One Expansion, Seven Islands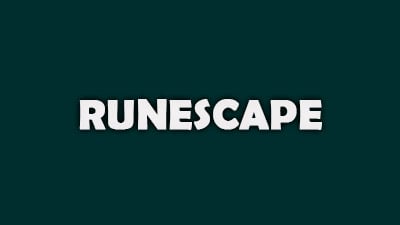 Over the past few years, Runescape has been reinventing itself, trying new ideas for different kinds of servers and their exclusive game mechanics. They've added new skills, and a lot of other advancements that have made the game into what it is today – a once-breakaway hit that has become a cult, niche classic. And the game still continues to make waves – almost literally, because it's time for a massive nautical update. Heroes, get ready to set sail, because after what seemed like eons, you will once again be getting your sea legs. This is Runescape's The Arc expansion, and it's going to be a big one.
Released on July 25, 2016, Gielinor's newest land to explore is a region found in the Wushanko Isles, which is the southwestern part of the Archipelago. To be able to embark on Runescape's The Arc, players must first complete the miniquest Impress the Locals. Once that's done, they can reach the region's first island, Waiko, by getting aboard the Sarim's Revenge. To do so, players must talk to Master Gully. And after the first visit, players will then be able to access the island from Port Sarim anytime they choose.
Island-Hopping Runescape Style
Runescape's The Arc delivers a lot of content – seven islands worth, to be exact, with each one offering something different from the others. Judging by their names, it's easy to see that they are heavily inspired by Japanese culture. Here are the following:
Waiko – the initial drop-off point of The Arc, it is where the main marketplace is, and it's where players can sell all the resources they will gather across the seven islands for chimes. Which in turn can be used to buy supplies and upgrades that can aid them as they explore the region.
Whale's Maw – an island that is much smaller than Waiko when it comes to both size and population, it is located off the northeast coast of Waiko, and is a great place to not only fish, but also for catching turtles to gain Hunter experience.
Aminishi – located in this island is the Temple of Seiryu, which is home to monks. That means players will be going toe-to-toe against monks in this place, and can even confront their more powerful forms by entering the spirit realm.
Tuai Leit – known for its bamboo and sirens, soothsayers, and sea singers, adventurers are advised to be wary in this place.
Goshima – this island is where the city of Gongdung is, whose inhabitants are wary of sirens, soothsayers, and sea singers.
Cyclosis – as the name suggests, this island is where the Cyclops race lives. For it to appear on the map and become accessible, it can only be unlocked by completing a unique voyage.
The Islands That Once Were Turtles – this island, whose history couldn't be more eponymous and self-explanatory, are largely uninhabited and are mysterious for good reasons.
To be precise:
As of now, not much is unknown about The Arc. To be fair, however, it has only been three days, and more discoveries will be made as more players explore the region. And while a lot of things remain a mystery in this particular side of Gielinor, one thing is certain: this promising expansion will surely deliver not only a lot of content, but a lot of enjoyment for all players of Runescape.
If you want to buy some Runescape Gold for your adventure, visit the PlayerAuctions page.